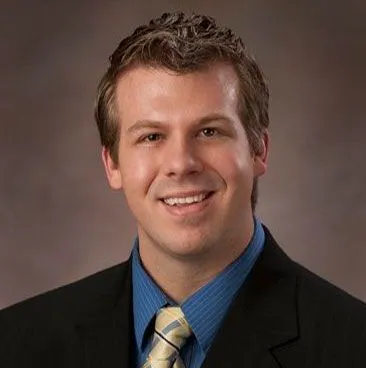 Dr. Greg Banks practices in Kapaa Hawaii at Spa by the Sea Waipouli Beach Resort and Des Plaines Illinois at Body in Balance Chiropractic and Medical.
I graduated from Palmer College of Chiropractic in 2007. Prior to studying at Palmer College of Chiropractic, I graduated from University of Iowa in 2004 with a degree in biochemistry and math. Since I began practicing chiropractic thirteen years ago, I have continued to increase my knowledge with specializations in pediatric care, rehabilitation, acupuncture, dry needling, muscle and soft tissue work. This ensures that my patients receive the most comprehensive and advanced care.
I am acupuncture certified for the last seven years and incorporate it into helping patients along with adjustments, rehab, cupping. Whatever is needed for the patient. I try to have as many options as possible to get the patient better as each person and each case is different and may respond to different treatments.
I have completed a three year post graduate degree in extremities to help with all of those shoulders, knees, feet, elbows, wrist, and any other extremity trouble.
I am pediatric certified and have had extensive work in pediatrics/pregnancy patients to help kids and moms of all ages and conditions from colicky, ear infections, bed wetting, normal aches and pains to so many other issues.
I do extensive work with rehabilitation to be able to accommodate the patient. Not everything can be solved with just an adjustment and that is where rehab comes in. Problems from whiplash, rotator cuff injuries, knee injuries, back injuries and other injuries that needs soft tissue rehab.
I am excited to have my practice located in Kalaheo HI and Des Plaines, Il. We help patients and serve patients from Illinois in Des Plaines, Park Ridge, Glenview, Elk Grove, Mount Prospect, Niles, Skokie, Palatine, Chicago and the surrounding metropolitan area. We help patients and serve patients from Kauai Hawaii in Kapaa, Lihue, Koloa, Poipu, Lawai, Kalaheo, Hanapepe, Kekaha, Port Allen, Ele'ele, Waimea, Wailua, Kealia, Anahola, Kilauea, Princeville, Hanalei and all of the other surrounding areas.
I look forward to meeting you and showing what great care I can provide to you and your family.
Our number one goal at Body in Balance Chiropractic and Medical is to put YOU first and worry about finances later.